SBOING Route-Planner
Use either text, or coordinates (degrees/decimal), or point?and?click, to define your waypoints. You may rearrange them at will; the live route gets updated instantly and turn?by?turn instructions are shown to you for each part of your route, both in Google terms and in SBOING terms!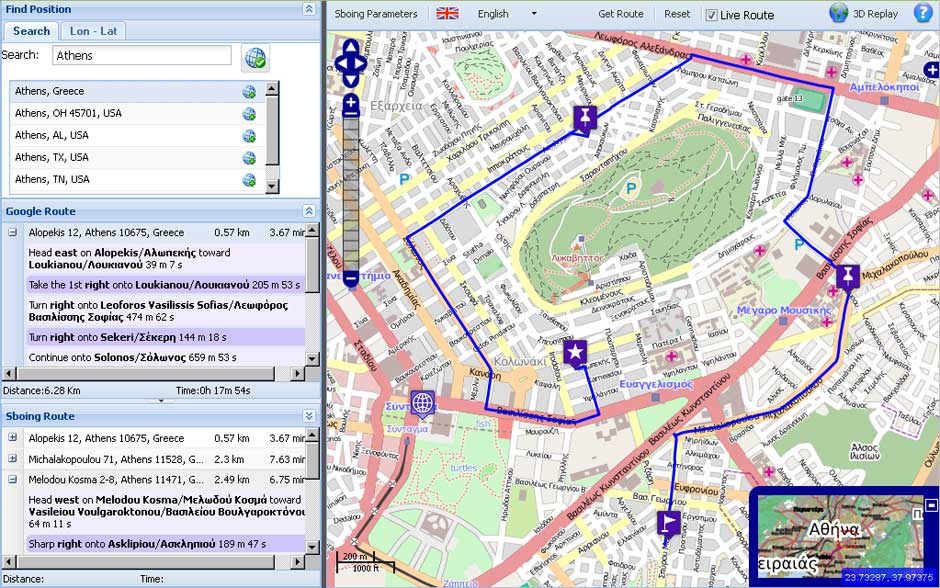 World Map Viewing Tool
View various layers of OpenStreetMap and Google maps.
Use the OSM map below to browse the area of your interest.